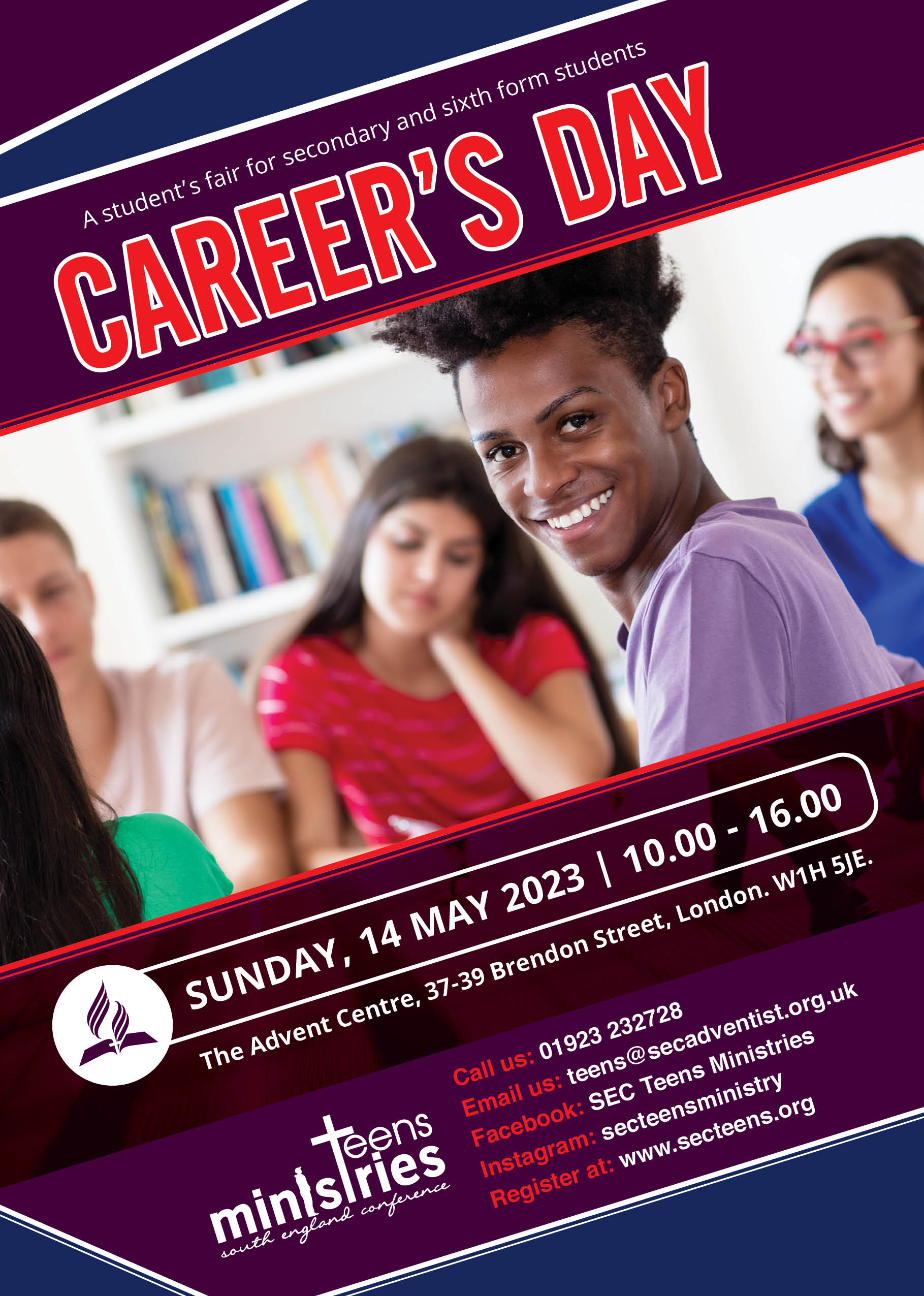 VENUE: 

The Advent Centre- 37-39 Brendon Street, London W1H 5JE


DATE/TIMES:

 14th May 2022 –  10:00-16:00


PRICE: 

£FREE 


TRANSPORT LINKS:

 Nearest Tubes: Edgware Road and Marble Arch Station – Local Buses: 7, 23, 98,6 and 16


REGISTRATION:

OPEN
A student's fair for secondary and sixth form students. It will explore what careers are out there, what should I study, what's my talent and interest, what would I like to be when I go to University and what would I like to do when I grow up. Included in the event will be Keynote speakers from many disciplines of life there to answer your questions and share with your their experiences in their respected fields.  Join us in this expose of careers and find out what would you like to do when you leave Post 18 education.
Register Here
Contact Us
Please feel free to contact us with any questions or for more information:
SEC Teens Department, 25 St Johns Rd, Watford, WD17 1PZ
Phone number: 01923 232728
Email: [email protected]