THE

A

B

C

OF LOCAL TEENS MINISTRIES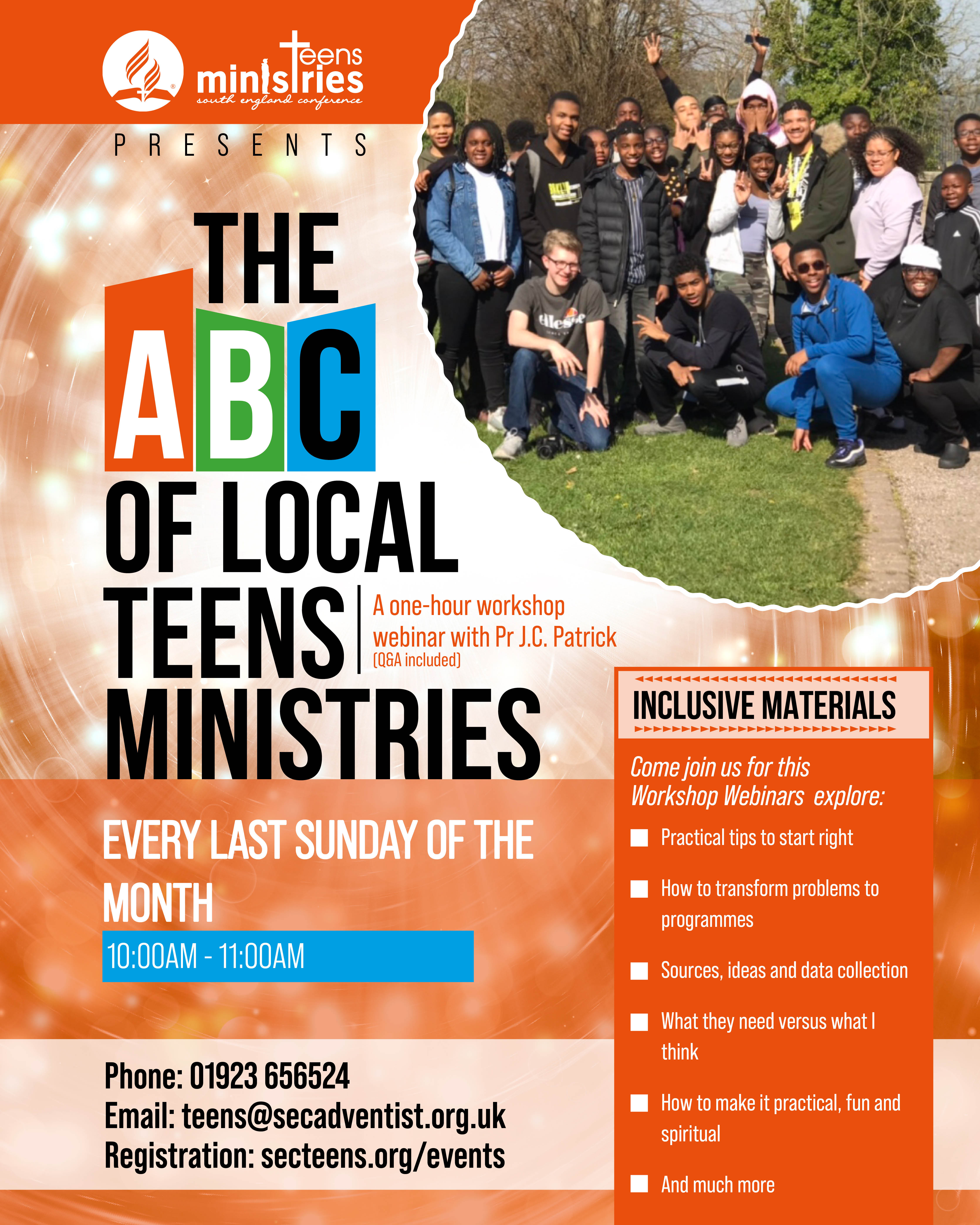 A one-hour workshop-webinar designed for those passionate about working for and with this beautiful group: teens 12-18 years-old.
Join us, share your ideas and concerns, start a local teens' ministries from scratch or optimise the one you already have.
Registration: 

Please feel free to contact us if you have any question or would like to be part of our monthly training sessions.
Email: [email protected]
Tel: 01923232728